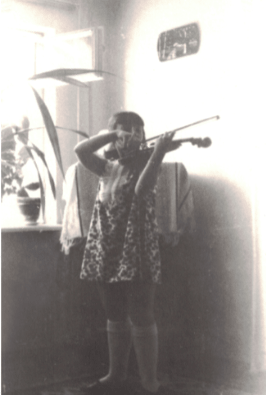 Serhii Lyhomanenko was born in Kiev, Ukraine. His father was an air force colonel. Mother – an editor and journalist. All of his family members for many generations played various musical instruments: Sergei's mother graduated from music school with violin specialization, and his father specialized with button accordion. When he was six he started to attend classes at Dmitri Kabalevsky music school №14 in Kiev.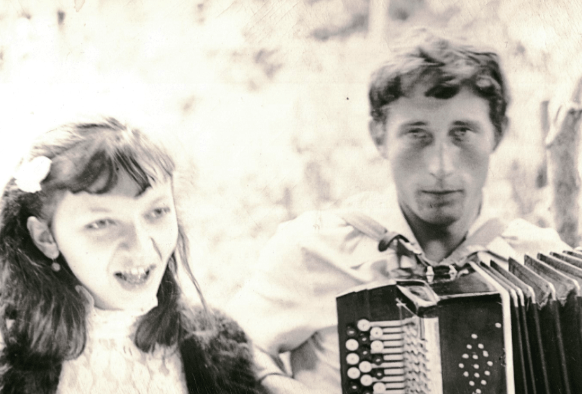 His basic piano playing skills and first meet with music – all of these things instilled pianist Iraida Gelfand as well as his love for classical music. By that time, during Soviet period many Jewish people had left the country. Iraida Gelfand also immigrated to Israel and Sergey had interrupted his music education with two incomplete classes. Any attempt to persuade Serhii to continue training with other teachers failed. The next official educational institution where Lyhomanenko continued his musical education after 25 years, became the Kharkov Conservatory.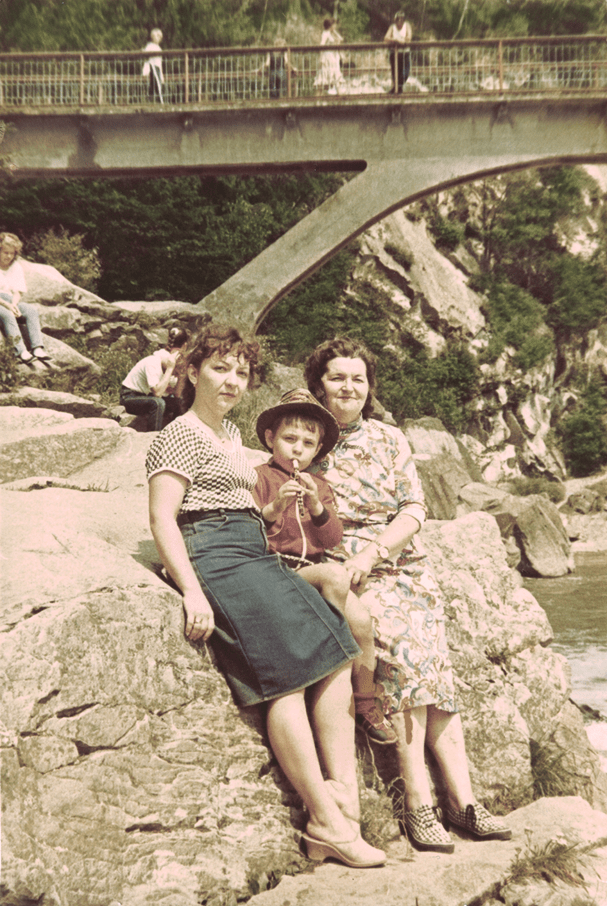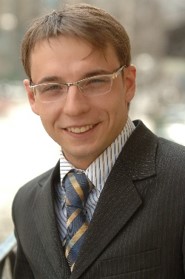 "I will never forget how much I was impressed with the piano plate Tchaikovsky concert №1. Nothing like this I haven't heard before, because my parents were listening to music in the style of "disco". To be honest, still I do not perceive this style. My Tchaikovsky, it was my first children's protest against the "disco" and neighbors who knocked on the batteries, when the music was too loud."
Music
school
First and the
last class of the
music school.
Early childhood period was remembered with exciting Iraida Gelfand's lessons. Often she just played piano for Sergei, told him stories about the composers, treated to the young Sergei as a real student, not like to a child. From the very first months she discovered in him not only a talent player, but also composer skills. The first works of Sergei were plays "Carpathian Rhapsody" and "Mumik feels sad." Also, an important fact was an existing collection of symphonic records and organ music records that he had, which the young musician regularly listened, and this fact often caused surprise among peers.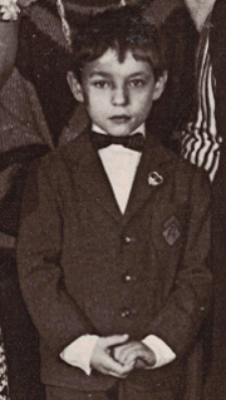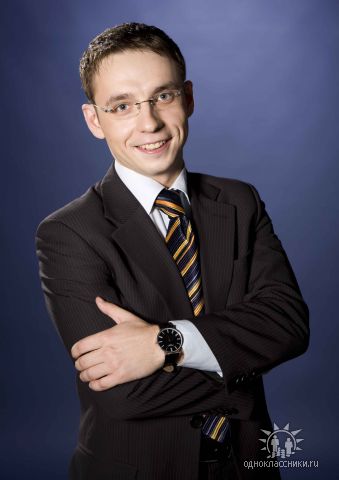 "In my early childhood, I played music with grandpa. He literally was able to play every single instrument: violin, pipe, flute, harmonica, some whistles, etc. ... I often played small pieces from the collection, and he accompanied this with 'sopilka' (kind of trumpet). From his part, it was pure improvisation, but I was thinking that he had learned this music at his work. By the way, he worked as a neurologist in that time."
The new surge of musical emotions arose Sergei with the school excursion when he was in 6th class: he saw and heard the organ in the National House of Organ Music. Then he gave a promise to himself that at any cost he soon learn how to play this instrument. Later, he was even more impressed by the sound of the Lvov organ in the church of St. Mary Magdalene. In 1999, at the age of 17, Serhii Lykhomanenko graduated from secondary school №183 at the Medical College №2, with the certificate and qualified as "junior medical assistant."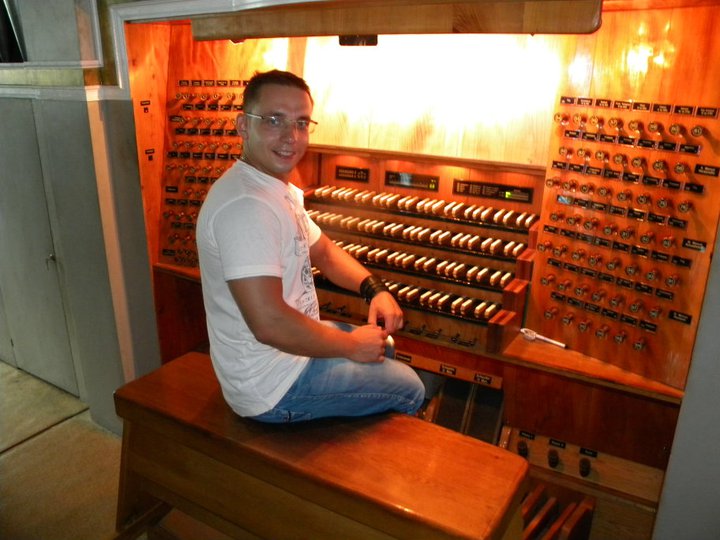 "When I had my entrance exams in Kiev Institute of Journalism from National University Shevchenko, I had an urgent necessary to show my published article. I went to the editorial office to the newspaper "Kievskii vestnik" and offered an interview with the organist, the Artist of Ukraine Vladimir Koshuba. Publication was approved, though reduced in 3 times, but with Vladimir Koshuba we became a good friends. He had a profound influence on my musical career in the future"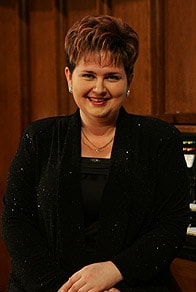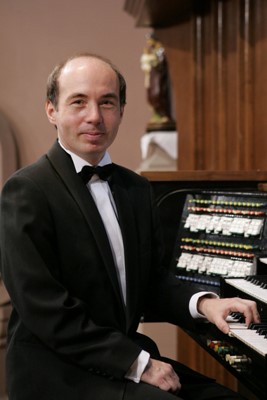 Journeyman
Since 1999, as a student of the Institute of Journalism from Kiev National University Shevchenko, he was geting his first job as an organ assistant master at the National House of Organ and Chamber Music, where Lykhomanenko's mentors had become a well known in Ukraine organ master Alexander Shcherbakov as well as Dmitry Titenko. Proximity to the desired tool and a creative musical surrounding of this high level, generates and expands musical horizons of the future conductor. Some artists had gave him a privat lessons at playing a musical instrument and Sergey also had formed his organ playing skills.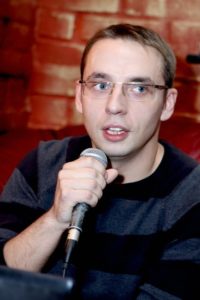 "Vladimir Koshuba, Valeria Balakhovskaya, Maksim Sidorenko, Valery Mikhailyuk ... Every one of them helped me to master this difficult instrument. In the same time when I was getting a formal education in journalism, I was rooted in the point view that music soon will take a big part in my life and career"
However, his passion for music absolutely didn't stop 20 years old Lykhomanenko from creating his own PR-agency Kiev Leading Media and also to become the chief editor of the magazine "Ukrainian lawyer". Later on, in 2004, he enters to the second university – the Ukraine Academy of Low.

Debut as
organist
First perfomance
on stage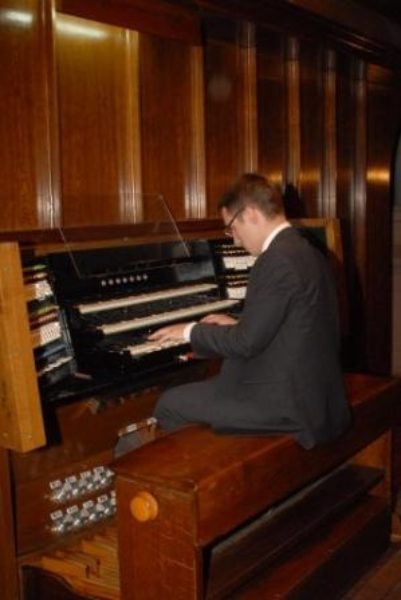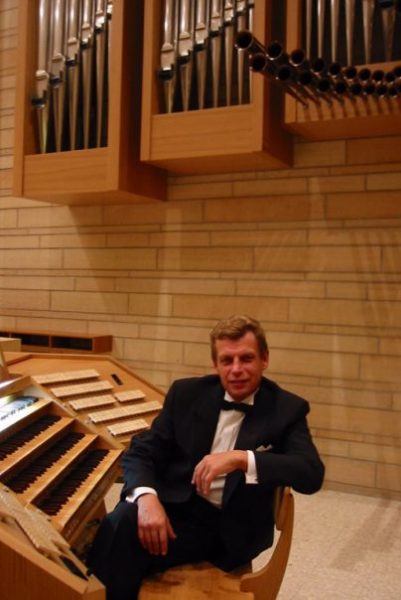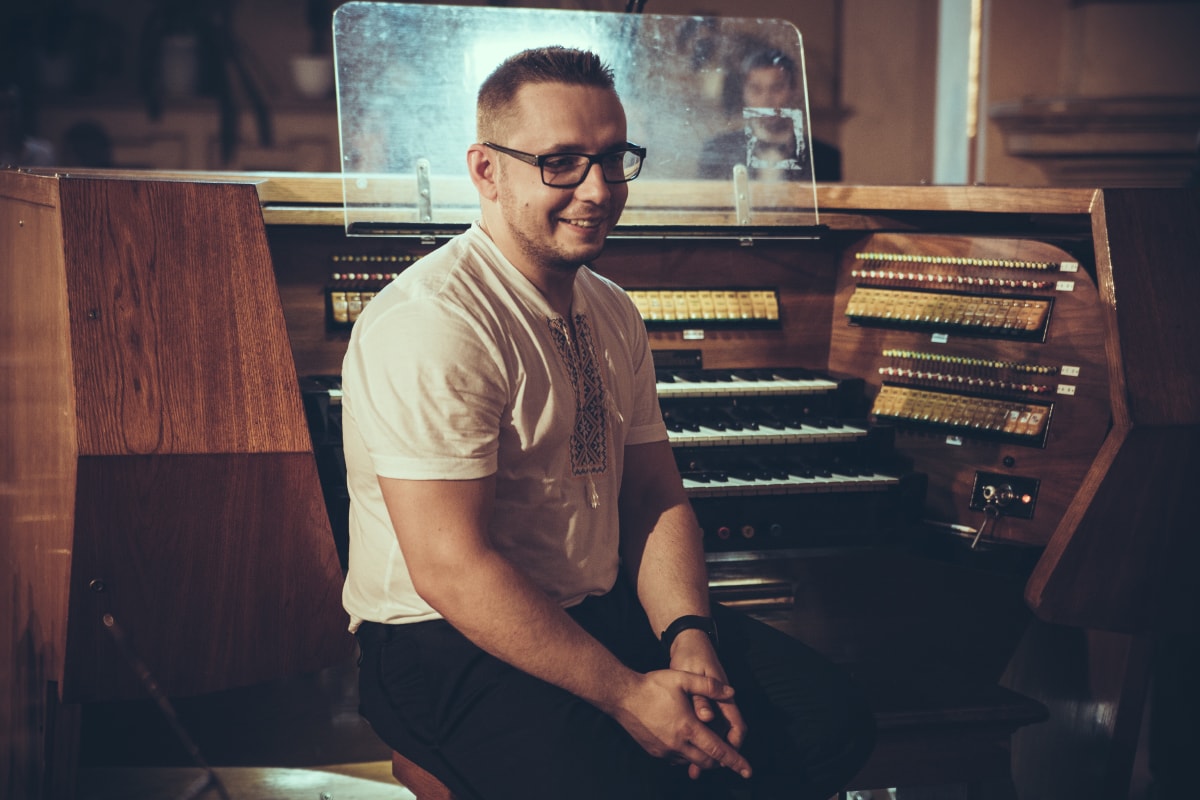 "Along with business, editorial and journalistic activities, I continued to make music, taking my classes on the organ and piano. The culmination moment of my passion became a co-concert with the Vladimir Koshuba in 2006. Of course, it was daring on step, but Vladimir supported me. I remember the appearance on the stage ... I sat down at the piano and just forget everything taught. Koshuba came to help me, he started to actively conducting me from behind the scenes. Nobody can see this, only me: and it was the first time that I realized what word 'conductor' means and what he is capable of. Koshuba literally gave me the message, called me to the game"
Producing
experience
In the following years and up to the Year 2011, Serhii Lykhomanenko actively collaborates with many musicians in the role of director and producer of the concert. More than 20 concert were organized with the financial and organizational support of the future conductor. Pianist Dmitry Vinnichenko, organist Victor Billa, conductor Vladimir Zavodilenko and many other young musicians from Ukraine participated in the concerts under the Lykhomanenko patronage.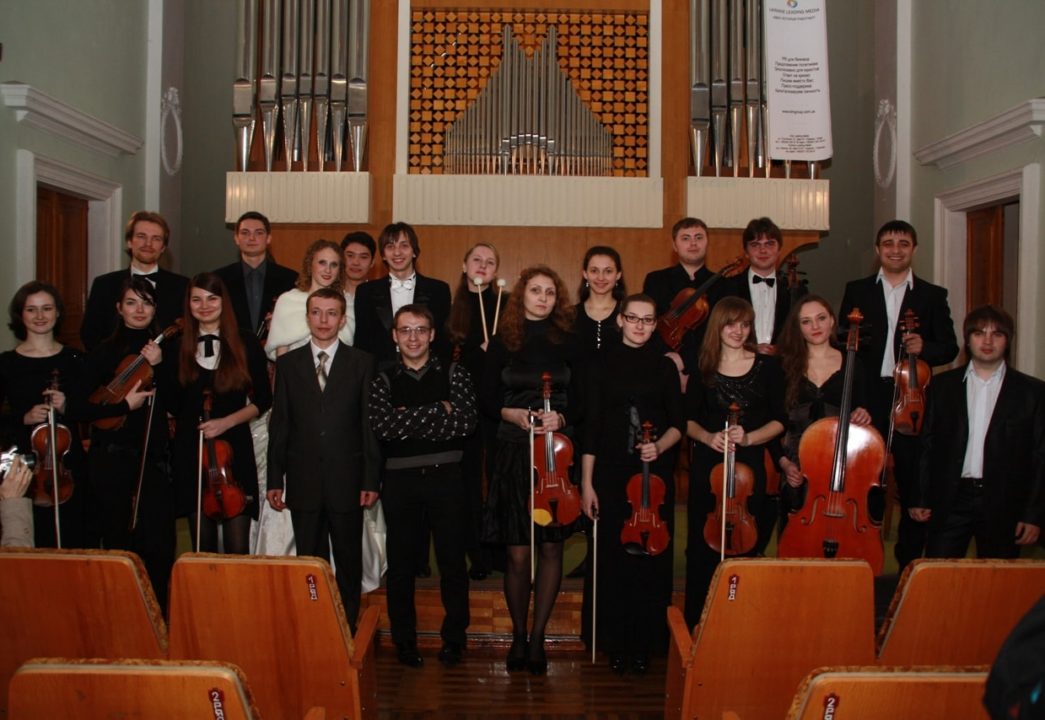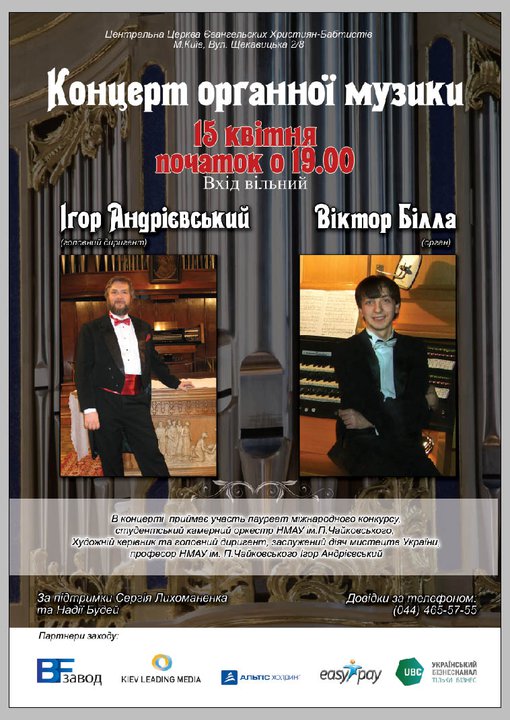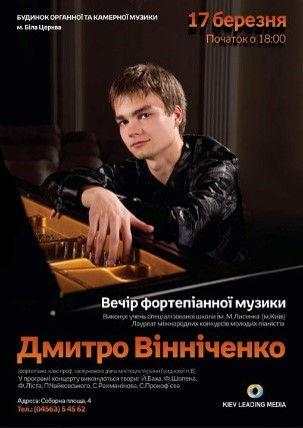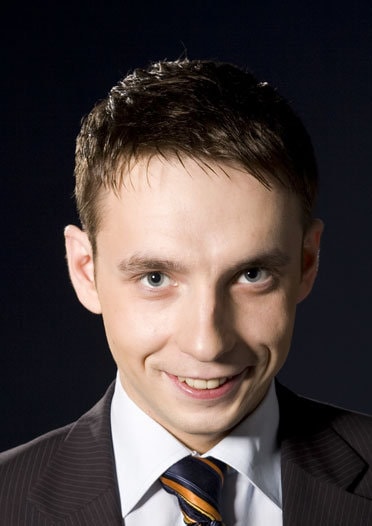 "I had only one wish - to show the potential that young people have in the music. I just want to give them a concert hall and opportunity to form their own repertoire and independence from teachers and professors advices. I think that worked out: soon the rumors reached the highest establishments in the Kiev Conservatory. They had one question: who is Lihomanenko and what are his plans? But we never played in bureaucratic games, we just played music which was deprived of any censorship and it was great."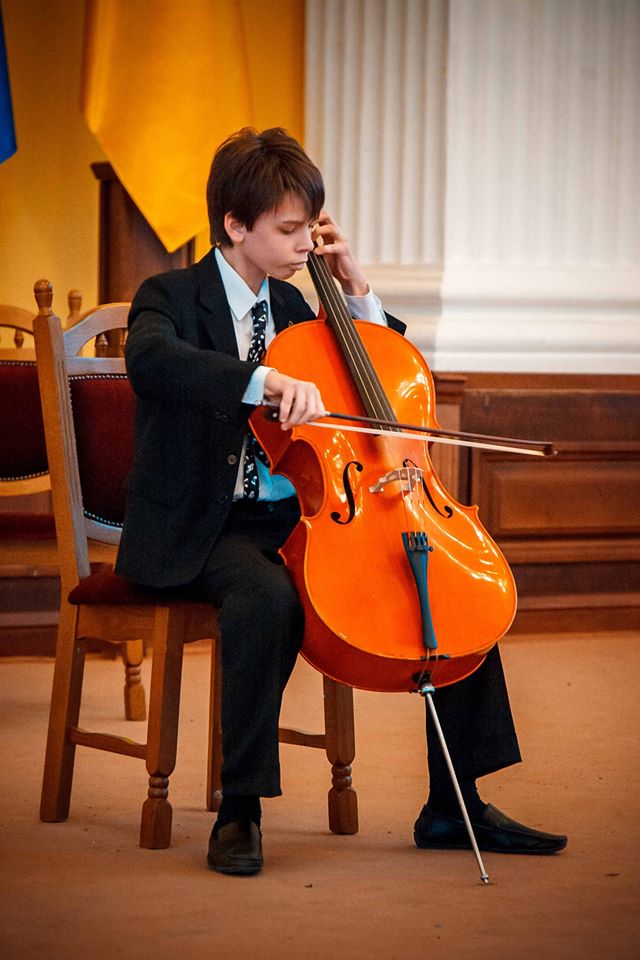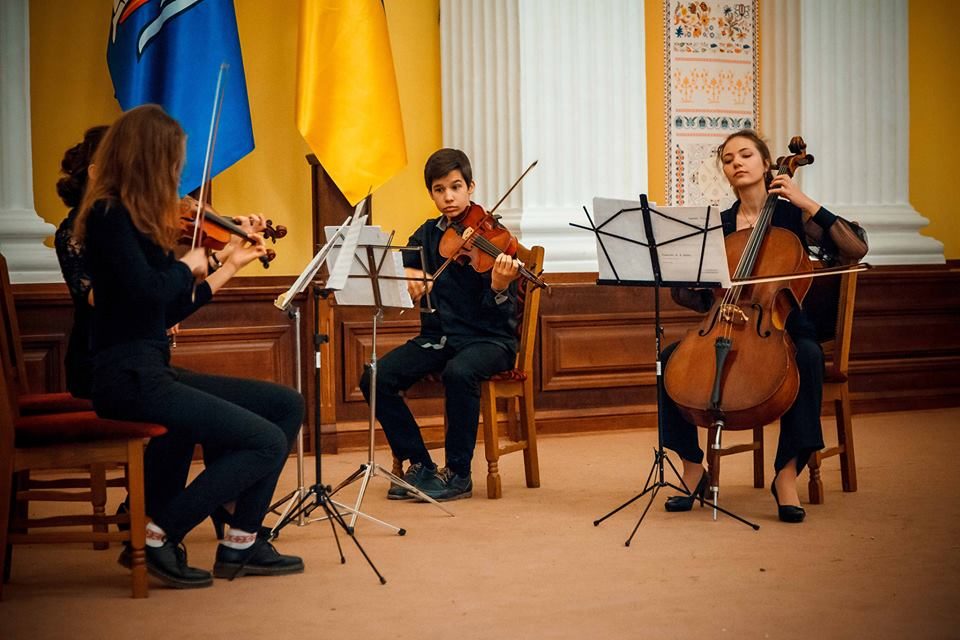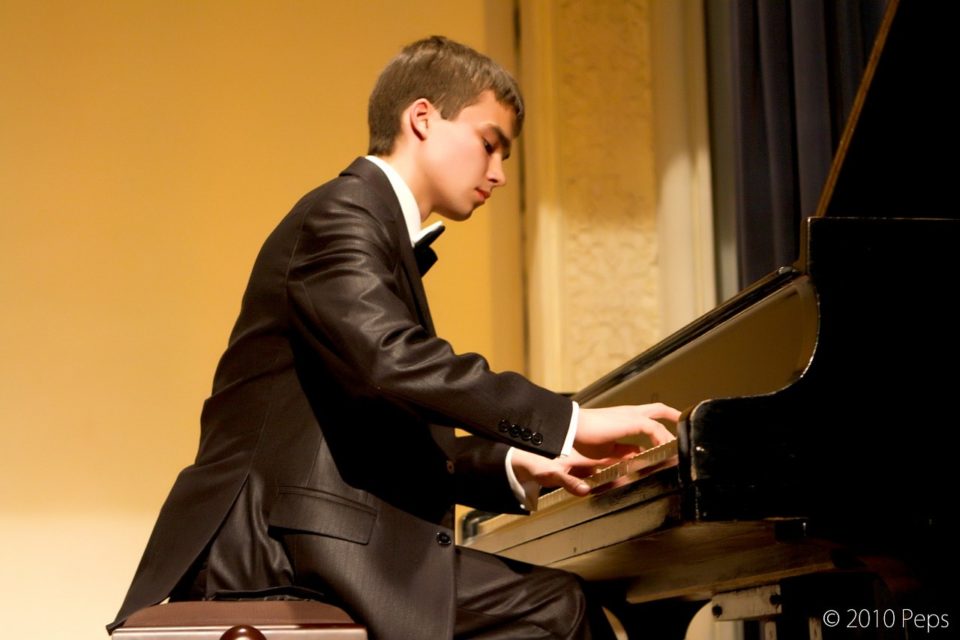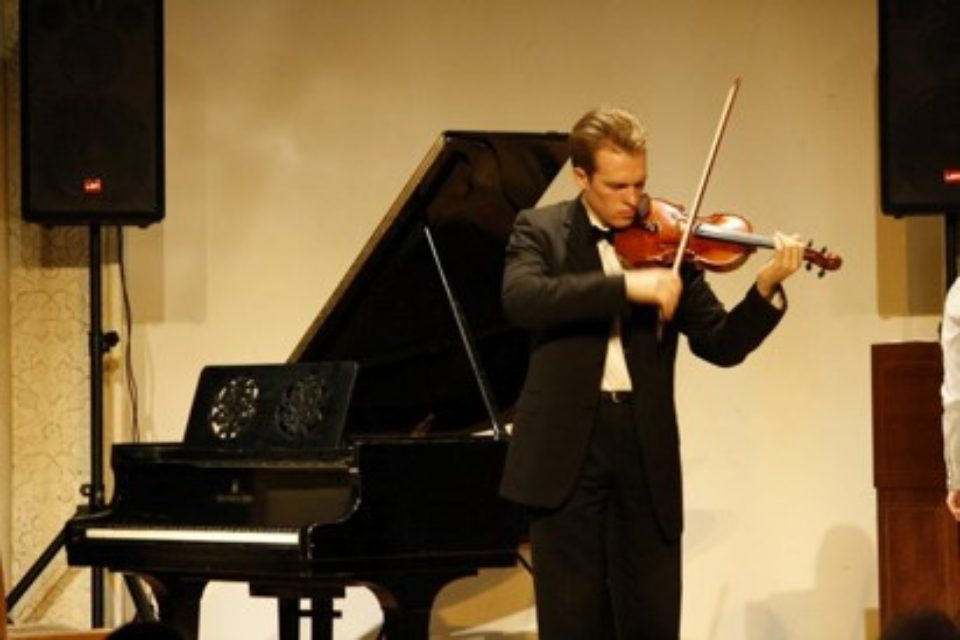 A logical extension of the active concert activity became the idea to combine everything under one main concept. Soon, appears an idea to create a support foundation for young musicians - Kiev Grand Classic. Since 2011 Serhii actively preparing for the official opening of the Fund and giving a lessons in conducting to Zavodilenko Vladimir, a young assistant of the Department of opera and symphony conducting of the National Kiev Tchaikovsky Academy of Music. Based on the rules of the supporting young musicians - Kharkov Youth Orchestra was chosen for the debut. February 17, 2012 in the Column Hall of the Kiev City Council held a grand opening of the Kiev Grand Classic Fund and the debut of Serhii Lykhomanenko, as a conductor.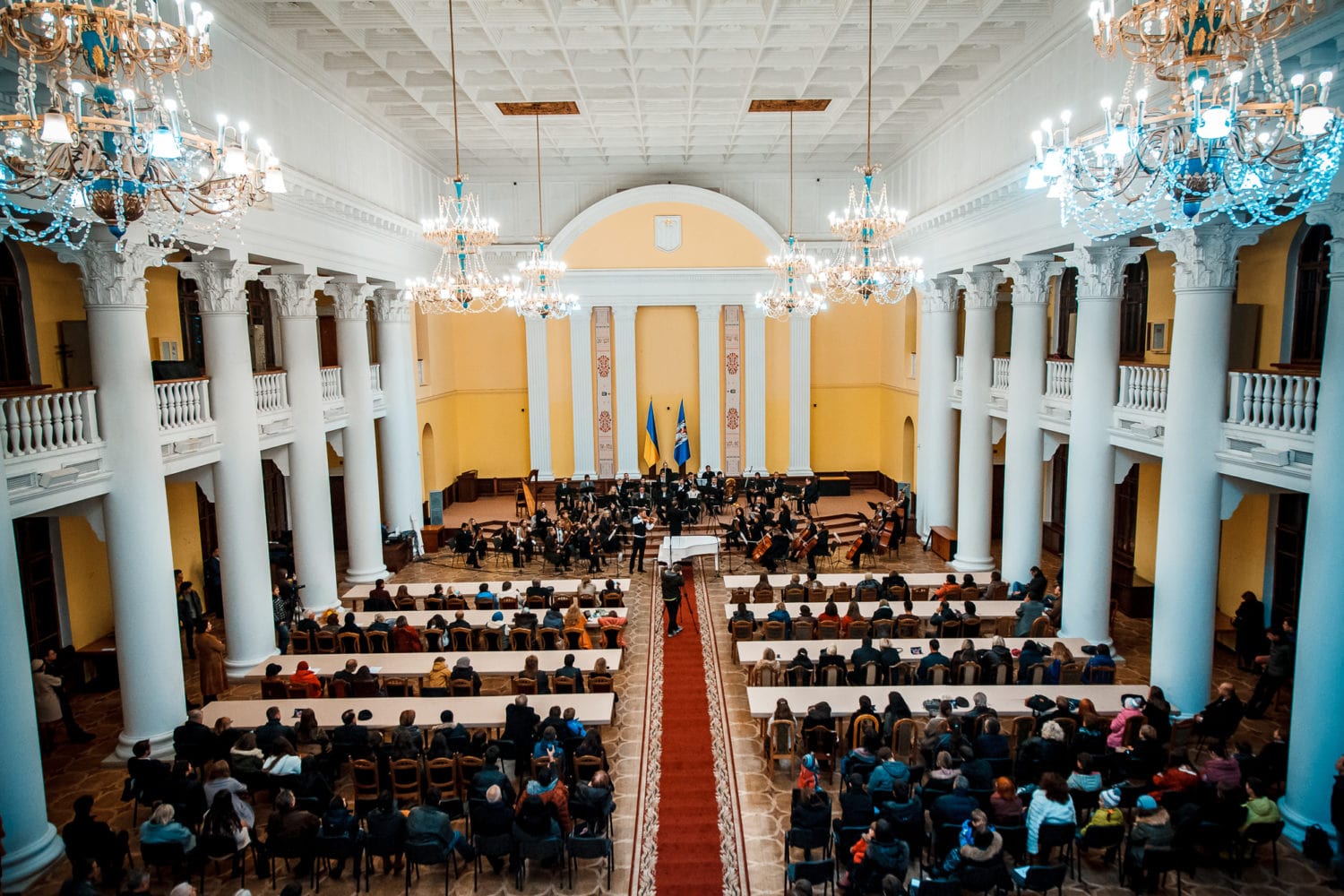 "It was Beethoven and Bruckner... The Fragments from symphonies... I remember that we were rehearsing in Kharkov. The first time when I went to the orchestra, and worked for 45-minute set, that seemed to me like a flash. Then the chief conductor of the Youth Orchestra - Shaliko Paltadzhyan sincerely congratulated me and asked, "So what? Do you like that?" Of course I replied "yes", then he added, that conducting it's like a heavy drug: once you tasted, you can't gave up it easily. And he was right"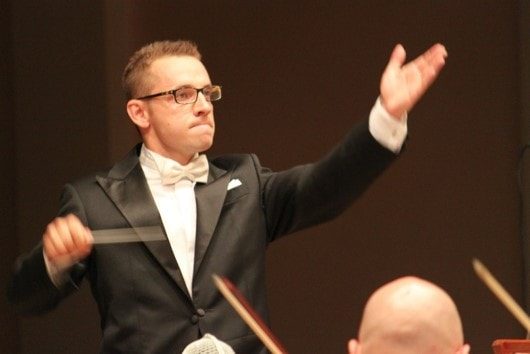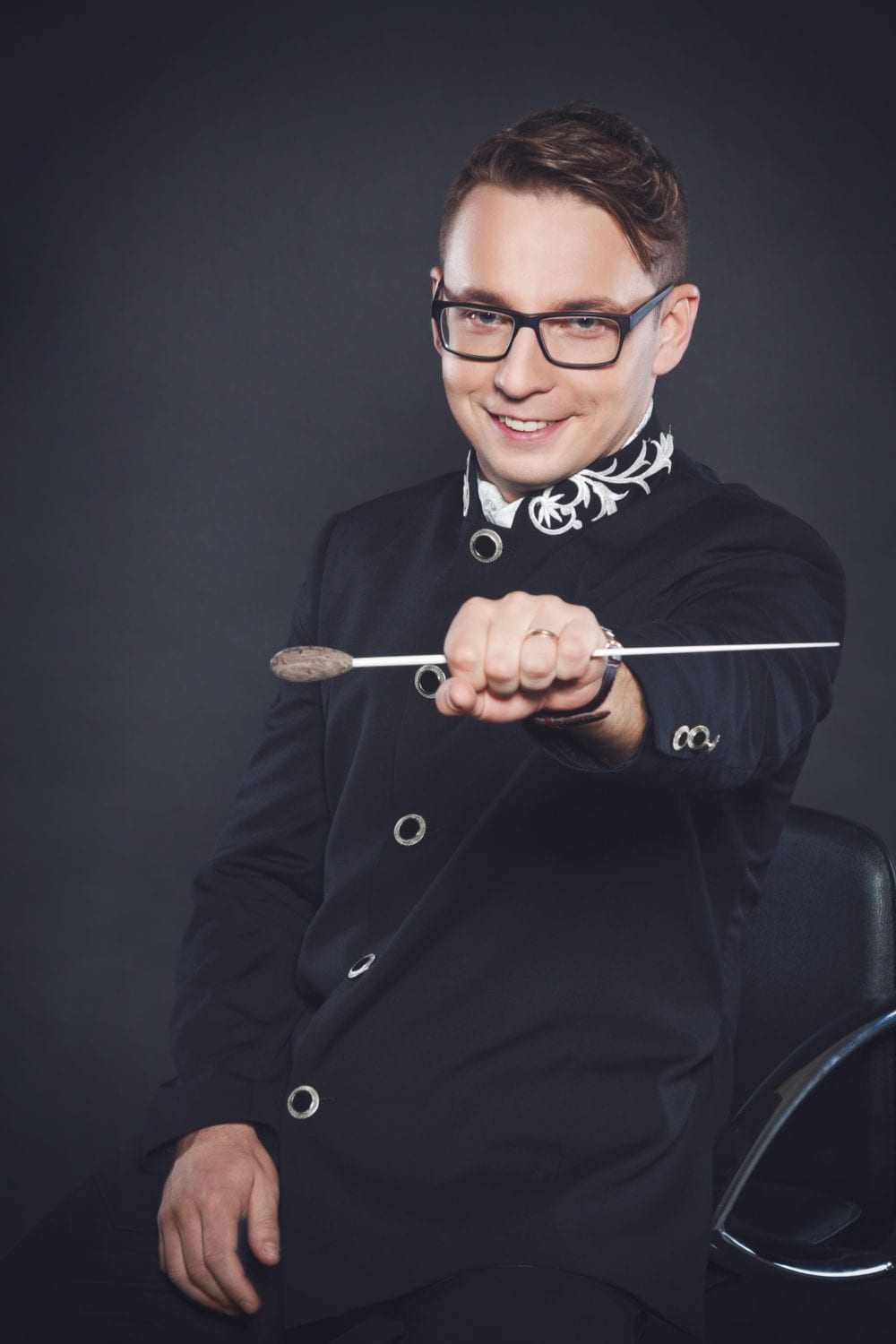 In August 2012, Serhii Lyhomanenko finished a master class for opera and symphony conducting at the International Summer Academy of Music in the city of Chernigov, the result of this was the performance of the Ludwig van Beethoven symphony №7. In 2013 he again joined a Honored Worker of Ukraine Culture Nikolai Sukach master class, studies resulted in the concert Overture-Fantasia «Romeo and Juliet» by P.I Tchaikovsky. From 2012 to 2015, he is constantly trained and consulted by People's Artist of Ukraine Vladimir Zdorenko (Department of opera and symphony conducting of the National Ukraine Music Tchaikovsky Academy). Also he constantly received advices from well-known Ukrainian conductor, People's Artist of Ukraine Anatoly Molotay (National Presidential Orchestra of Ukraine), Mykola Lysenko (Honored Academic Symphonic Orchestra of Ukraine). Conservatory where Sergey receive education from became Kharkiv Kotlyarevski University of Arts. Permanent Sergei's teacher became Honored Artist of Ukraine, the chief conductor and director of the Kharkov Philharmonic - Jury Janko.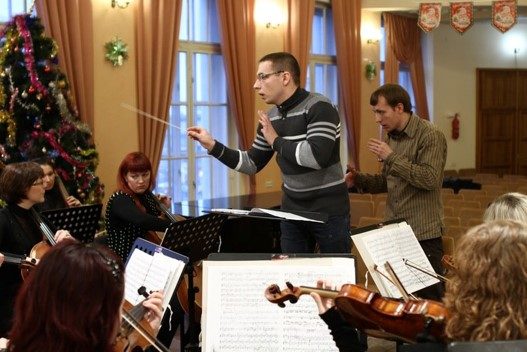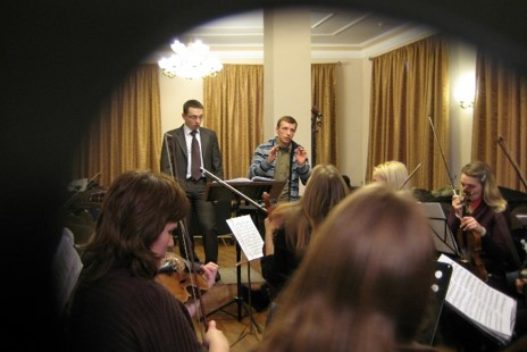 First group:
Kiev Grand classic orchestra
In the spring of 2014, Serhii Lykhomanenko created Student Chamber Orchestra - Kiev Grand Classic . With this team he often performed in the Protestant Church - Spiritual "Renaissance" Center. Under his leadership performed festive service with orchestra and secular concerts in Kiev and Dnepropetrovsk. In that year, Serhii Lykhomanenko performed with the orchestra at the XIII International Jazz Festival "Unity" with the Italian composer Gabriele Denaro and showed his program that included the 5 world premieres of the composer.
Acknowledgements
Organizational and financial assistance in the field of academic musical art marked by gratitude, namely gratitude for the support to the X Competition of Vladimir Horowitz Young Pianists (2013). Acknowledgement for the significant contribution into the development of musical culture of Ukraine at the III International Competition of instrumental Dmitry Bortniansky ensembles (2012). Diploma for significant contribution to the development of jazz art in Ukraine handed in 2014 at the XIII International Jazz Festival «Unity».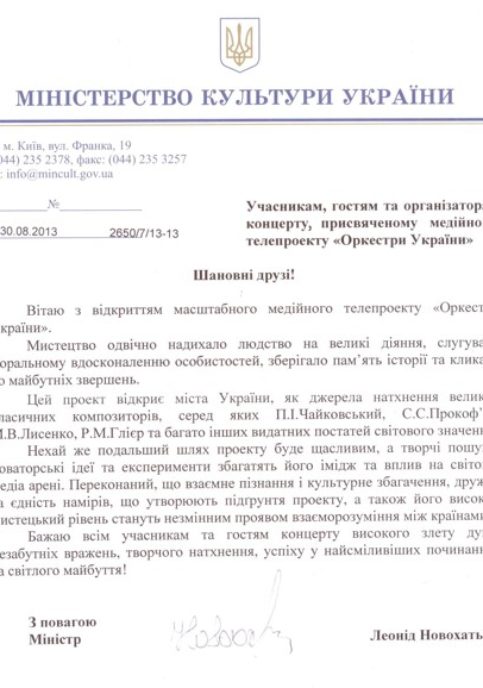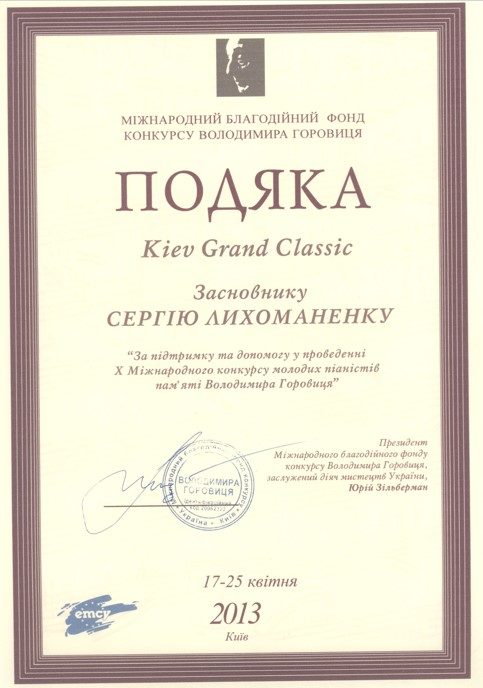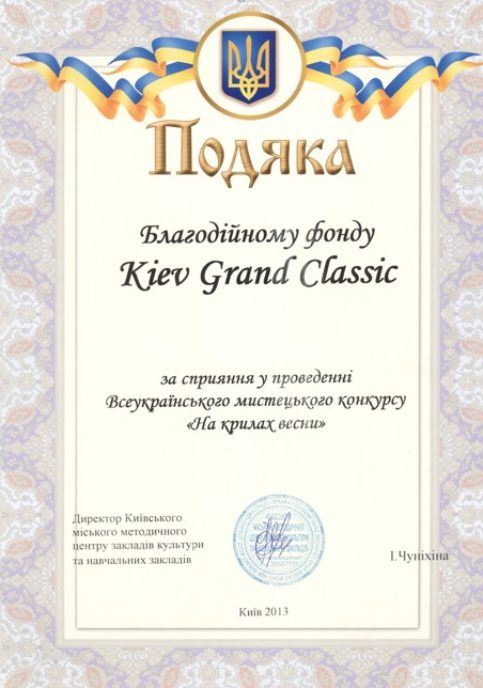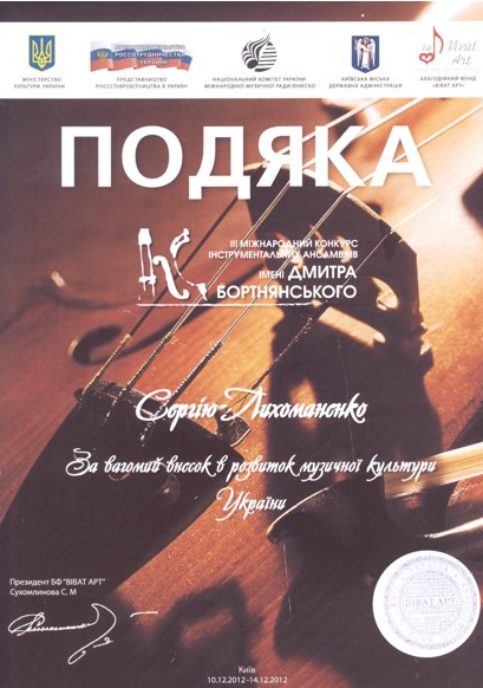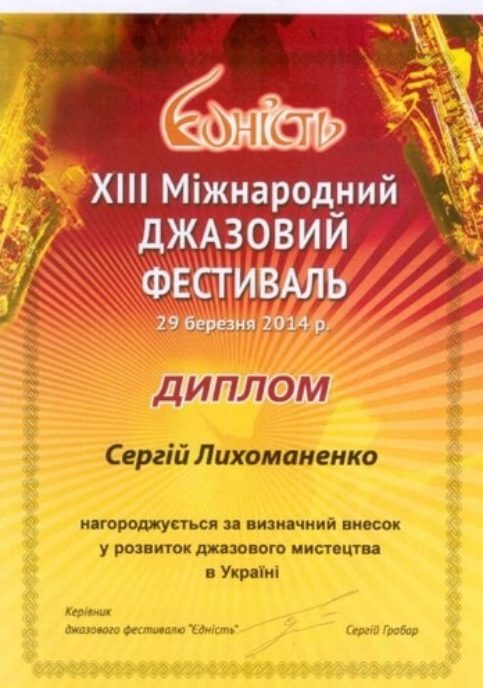 Working
with diferent
orchestras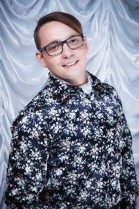 "Period from 2014 to 2016, was very important for me in the terms of integration into the profession. There were many performances and recordings. The 5 and 6 symphonies of Tchaikovsky, the 3rd Symphony of Saint-Saens, violin concertos by Mendelssohn, Bruch and Waxman. Piano Tchaikovsky Concerts, Prokofiev, Liszt. A big slavic concert program: Borodin, Mussorgsky, Khachaturian, Smetana, Sviridov, Lysenko, Leontovich, Oginski and others. Actually, this was my first real conductor's school. I am very grateful to Yuri Fedorenko and Nicholas Lysenko, who entrusted me with Academic Symphonic Orchestra for recordings and concerts. This is a high quality orchestra, which works in a totally different genres with such outstanding musicians of our time like Denis Matsuev, Yuri Bashmet, Dmitry Hvorostovsky, Montserrat Caballé, José Carreras, Vladimir Spivakov, Michel Legrand, Lara Fabian and many others."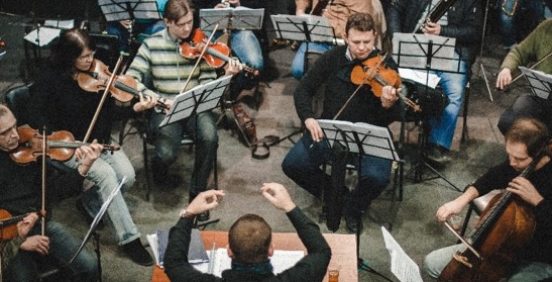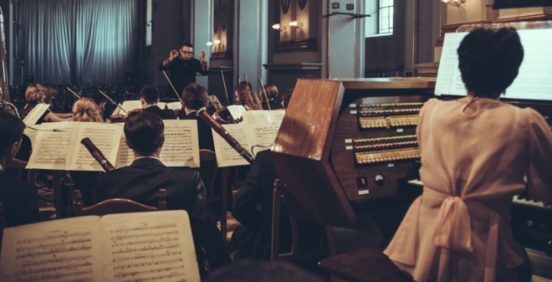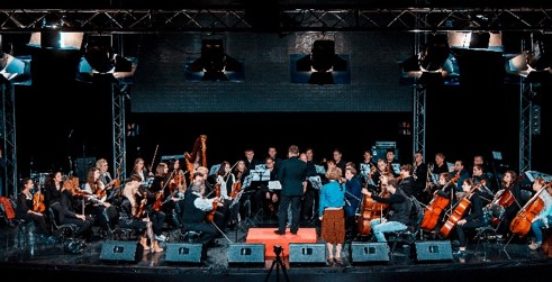 Performance of classical music, academic repertoire - Serhii Lykhomanenko musical ambitions go much further. After co-working with the Italian composer Gabriele Denaro, he started a work with Ukrainian composers Dmitry Konovalov, Eugene Jacques, Ivan Lebed, Vladislav Solodovnikov, Vitaly Popovich on the creation of a number of orchestral popular music, as well as on the rendering of the author's music. This creative tandem in 2016 gave an impetus to the creation Serhii Lykhomanenko 'band', called Eclectic Sound Orchestra.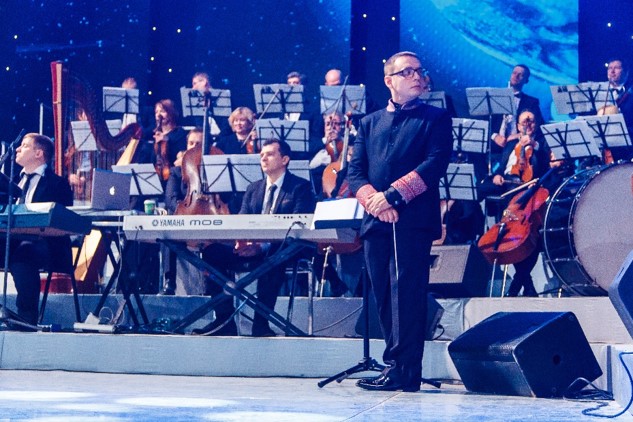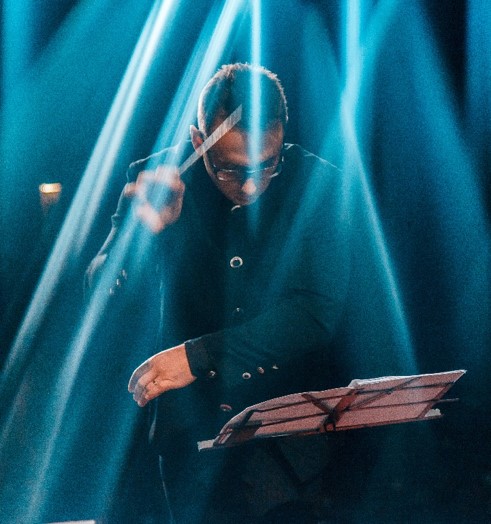 This team of composers, sound designers, artists, symphony orchestra and choir is prepared for creation a contemporary music with a symphony orchestra-building. In 2016 Eclectic Sound Orchestra under the direction of Serhii Lykhomanenko presented the soundtrack to Ukrainian full-length film "Chungul" and implemented a number of shows at the biggest concert hall in Ukraine - Kyiv Sports Palace.
From present to
Future
"Personally, I see the great potential of the Ukraine as an excellent platform to create a world-class contemporary music. Primarily, due to the high-class musical training traditions. Soundtracks, arrangements, musicals, this is not a complete list of all forms and genres which are based on the principle of mixing styles, the use of all kinds of musical instruments and computer technology. This is why we created Eclectic Sound Orchestra - a laboratory and a factory of modern music that use all of the potential from modern technology and modern symphony orchestra."
2015 - 2017 - Serhii continues to develop projects «Talents of the nation», Eclectic Sound Orchestra, Kiev Grand Classic, also he develops his own marketing agency - Kiev Leading Media.